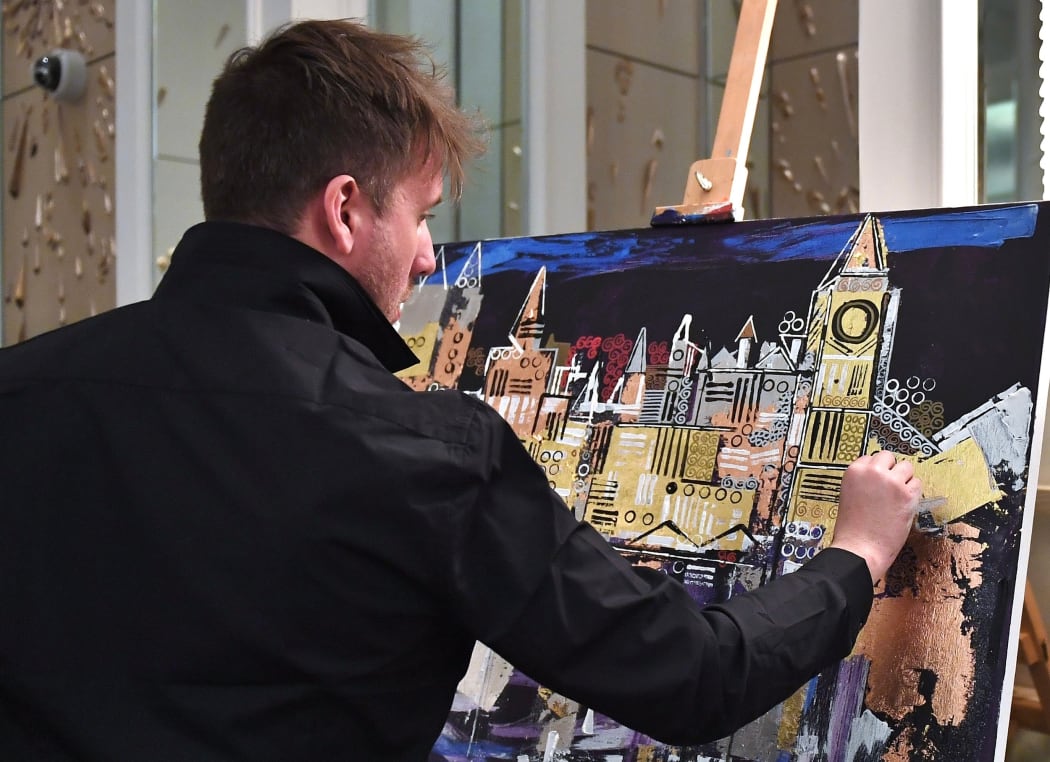 So far, he has raised around£1 million for various different charities over the last decade through the sale of his art and live painting at high profile black tie events. He is very much an international artist and collectors and endorsers of his work include Sir Alex Ferguson, Sir Andy Murray, Naomi Osaka, Emma Raducanu, Wayne Rooney, Jose Mourinho, Frank Lampard, Ed Sheeran, Mike and Zara Tindall, Frank Warren and Jerry Weintraub. His work can be found in many private collections around the world.
We really like Ben's London skylines. As his charity live painting work has continued to flourish in the capital, the London skyline has become a familiar favourite. He looks towards the ever changing London cityscape to pick out some key buildings of focus to develop the background, whilst catching some hustle and bustle of the city – and of the River Thames – into the foreground.
Ben is one of Britain's leading live painters and expressionist artists, his work
capturing dynamic movement in pieces that may be described as figurative and cubist.
His expressionist style, is influenced by Lowry, Picasso, Van Gogh and Matisse, and he
believes that art is one of the best forms of communication. He concentrates on depicting the narrative in his work and likes to tell a story through his paintings. Ben uses a lot of precious metals in his paintings including 24k Gold and Palladium leaf and has a keen interest in using shape and pattern to build structure and form in his work.
Ben has a BA Honours Fine Art degree in 2003 from the University of Liverpool.
If you are intrested in Ben, and his work, enquire ith us now for more information.