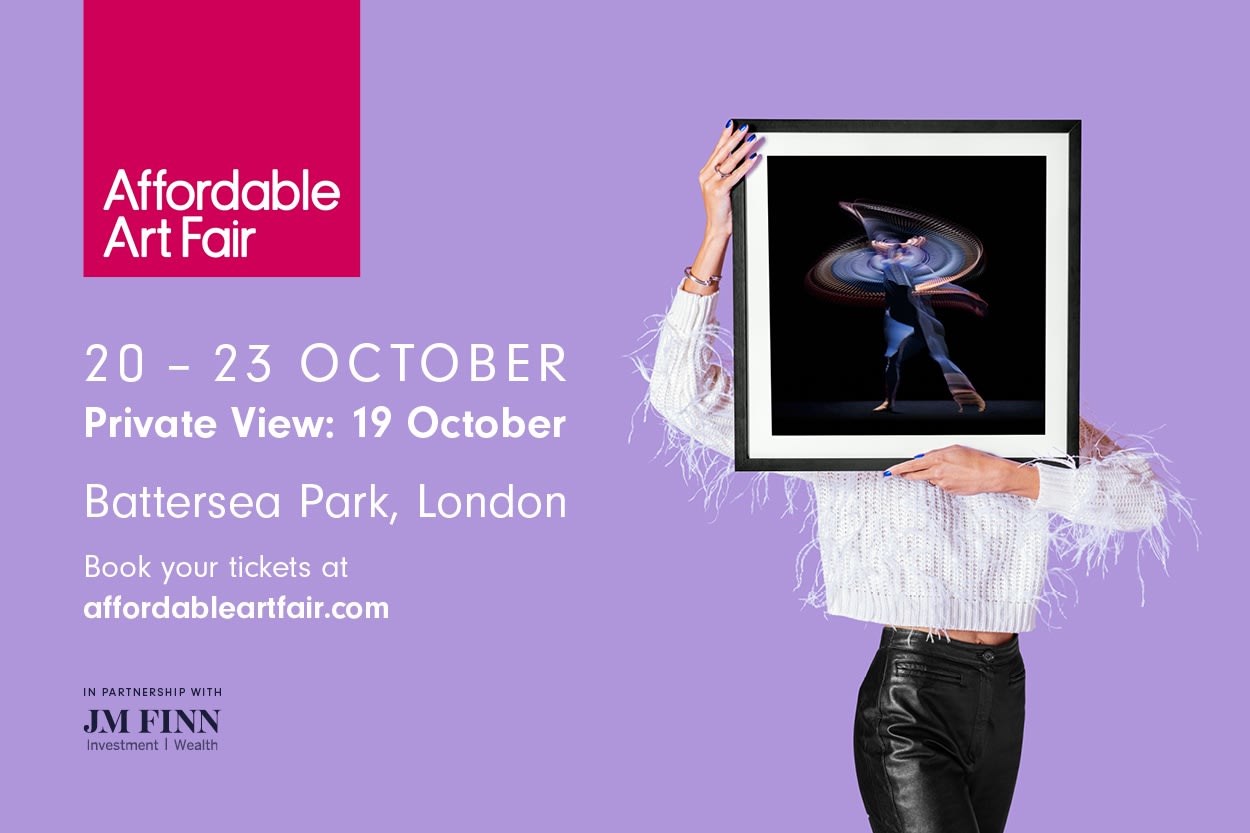 D2
GENERAL OPENING TIMES: Private View – Wednesday 19 October | Thursday 20 October - Sunday 23 October | Times to be announced
https://affordableartfair.com/fairs/london-battersea-autumn/
Affordable Art Fair is back in the leafy Battersea home this autumn, packed with inspiring art to suit all tastes. With 1,000s of artworks from a variety of UK and international galleries, you'll be spoiled for choice, whether you're looking for the perfect accent piece for your home, a bold new talking point, or inspiration for your workspace.

Alongside the venue, Evolution London in Battersea Park, they are committed to making your fair visit as fun as possible, aiming to deliver the renowned art-filled Affordable Art Fair experience.


We are brining with us our brand-new artist, Mr Controversial. Mr Controversial has recently shot up in popularity with his most recent release, 'Pulp Noir' which entails a collection of monochrome pulp-fiction style silkscreens, some of which feature recognisable famous faces. The silkscreens are then finished with Mr Controversial' s renowned highly relatable unapologetic statements. This will be Mr Controversial's first ever time at the Affordable Art Fair and we cannot wait to bring all his exciting works with us.


Furthermore, we are thrilled to be bringing back our brilliant artist, Gavin Mitchell. Gavin has made some astonishing accomplishments in recent years. He has filled the penthouse suites at the London Nobu Portman Square hotel with his commissioned works. As well as, having his own solo show in the foyer of the hotel, to now inspiring an afternoon tea menu at the Hotel with his popular culture clash series of works.


We are presenting a collection of originals and prints by the cult collector favourite, Joe Webb. After many years of working on computers as a graphic artist, Joe turned his back on technology and started making 'analogue' collages. Since then, Joe has published many popular silkscreen prints, sold his work in the Saatchi Gallery, sold work to celebrities, and had his work featured on album covers. Webb's work is also an internet sensation with hundreds of thousands of people sharing his images online.

In then addition to all this, we will be exhibiting works by the official Olympic Team GB painter, Ben Mosley! Ben is one of Britain's leading live painters and expressionist artists, his work captures dynamic movement in pieces that may be described as figurative and cubist. He has commissioned works for the Wembley Stadium, Manchester United, McDonalds, and The Emirates and Creek Golf clubs in Dubai to create original paintings for their official collections. Collectors and endorsers of his work include Sir Alex Ferguson, Sir Andy Murray, Naomi Osaka, Emma Raducanu, Wayne Rooney, Jose Mourinho, Frank Lampard, Ed Sheeran, Mike and Zara Tindall, Frank Warren, and Jerry Weintraub. Ben's work can be found in many private collections around the world.
Other artists on our stand include Cassandra Yap, James McQueen, and MaxiM (The Prodigy).